PHARMACEUTICAL PACKAGING SOLUTIONS
---
Our manufacturing processes are in perfect compliance with GMP standards.
When it comes to life and health, there is absolutely no compromise. Victor's injection blow molding machine and other automated machinery provide total packaging solution .We ensure that the plastic product meets the latest GMP quality standards of pharmaceutical packaging. Both our injection blow molding machine and all automated machines have won the trust of leading pharmaceutical companies. As a result, with our flexible injection-blow solution, you can keep pace with market demands and deliver the highest quality products to your customers.
Production optimization — Based on detailed professional data analysis to develop economic configuration for our customers.
Consistent accuracy— To achieve a stable production process and a high standard of mass production , achieving accurate results consistently.
Perfect expertise — Victor, the industry leader in injection blow molding technology, has years of manufacturing experience and expertise in pharmaceutical packaging products.

PACKAGING SOLUTION FOR COSMETIC BOTTLES
---
Consistent & Economic production with reliable quality. Aesthetic appearance giving desirable experience
Victor's injection blow molding machines provide customers with lightweight and very stable products that can easily and cost-effectively produce mascara bottles, fragrance bottles, cream bottles and other products giving aesthetic appearance of product. Its elements may include the color, shape or particular features of the product. The high-performance injection blow molding machine achieves a stable production process, high standard of mass production with excellent quality , precision and clarity.
One-step process – adopting one-step process, injection blow molding products look more refined.
Efficient production — compact production units, reduced material costs and optimized production costs.
Perfect combination –both inside packaging and outside packaging adopts the injection blow molding process, to ensure the perfect match.
Guaranteed Quality –No glitches, no rework and no scrap.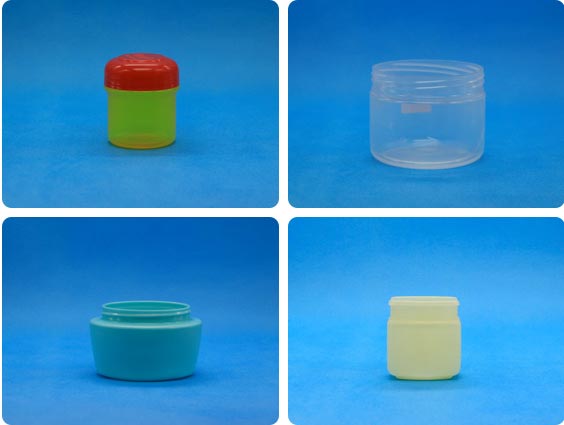 Efficient production of high stability products
Food packaging requires a more economical process. Victor's Blow Molding Machine guarantees you the most cost-effective production possible. We are committed to continuously improve the process, production standards, the perfect food packaging containers, so you have a leading edge in the market.
The best quality — the perfect parts and scrap rate is negligible.
Strong process knowledge — continuously optimizes product quality.
Well-designed system — the best fit with the machine parts.
Energy saving — with energy efficient control system.

In the shortest possible time to achieve maximum efficiency of output
Whether in the pharmaceutical, cosmetic or food industries, Victor machinery has developed flexible and innovative machine solutions to achieve the maximum output with high efficiency, clean production. To achieve this, we usually use standard solutions or if required complex special solutions are implemented.
Increased productivity — high performance machines realize shortest cycle times and maximum throughput.
Tailor-made solutions — Injection blow molding with specially designed on-line systems for labeling, leak detection, Visual
inspection ,In-Mold Labelling(IML), Packing / Bagging systems giving total packaging solutions.
Flexible combinations — Standard modular systems with numerous combinations.
Best-of-the-breed— space-saving, intelligent and versatile turn-key solution